Im_Mobilities
COLLABORATIVE WORKSHOP, 2017
'Investigating Invisible Borders' was designed as a workshop in June 2017. It took place along a geographic border which marks Leipzig's obligatory residency for refugees (Residenzpflicht). These geographical boundaries restrict their freedom of movement and choice of residence. As a group - some with refugee and migrant backgrounds, others native to Germany - we explored and enacted notions of borders, movement and invisibility with a series of exercises and techniques. Based on our resulting associations and ideas, we walked, documented and overstepped this administrative border and made it visible through our photographs and actions.
The workshop outcome was collaboratively negotiated, edited and worked into a collage for an installation at the exhibition 'Im_Mobilities'.

Workshop collaboration with Mo Zaboli. With Bernadette Keating, Robert Kunstmann and Zaroon Mohammad


Installation presented at the exhibition 'Im_Mobilities' at Galerie KUB, Leipzig, curated by Juana Awad, Julia Eckert und Nada Schroer. Installation design by Paula Gehrmann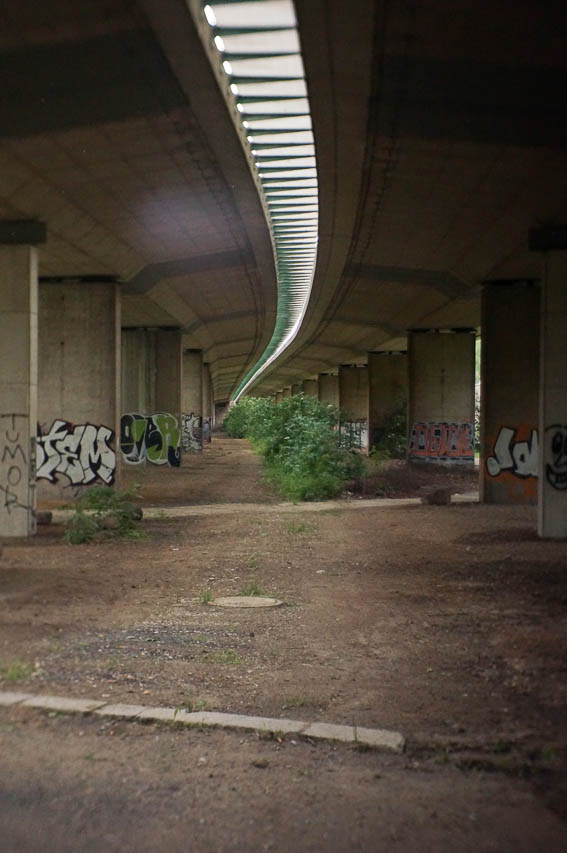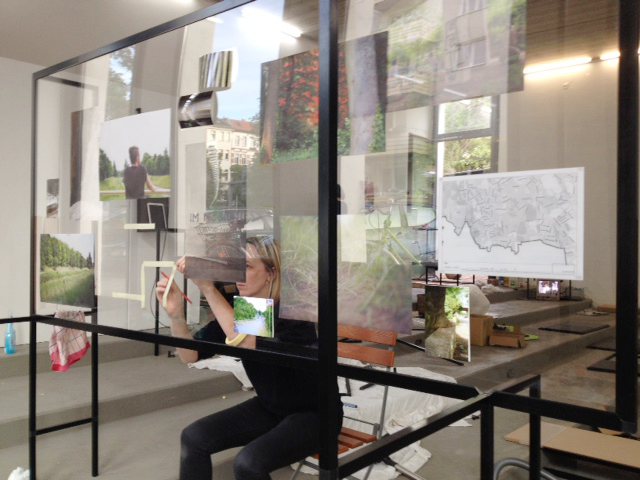 Photographs by
Bernadette Keating, Robert Kunstmann, Zaroon Mohammad, Mo Zaboli, Tamara Stoll
---
All content © 2012-2020 Tamara Rabea Stoll. All rights reserved.