Road Less Travelled Vol. 1

Collective publishing and publication making, with

Janine Booth
Will Weston
Danielle Inga
Feride Kumbasar
Vero Herkle
Angela Christofilou & A.
Katarzyna Perlak
Felicity Harvest
Ange King
Aran O'Carroll
Ken Worpole
Alan Denney
Wikipedia Authors*
Simon Tang
Sandra Hooper
Dave Owen
Maggie Freake
David Dawson
Zoë Garbett
Jordan Taylor
Rose Nordin
Maja Ngom
Tamara Rabea

Road Less Travelled Press was initiated in 2021 as a framework towards collective publishing, mutual exchange and collaboration.

My idea for Volume 1— how can I invite others to share their experiences of kindness, care, protest and direct action in public space; and how can we make and circulate a publication together?

This volume started as an invitation to friends — to make a publication which becomes an invitation and catalyst for future volumes and other publications, each one expanding on ideas of the Road Less Travelled.

During 2021, contributions developed through email exchanges, conversations and a shared google document. Designer Rose Nordin and I met regularly, sharing ideas and working on the publication layout. Riso pages were printed by Jordan Taylor/ Pagemasters.

Road Less Travelled Vol. 1 was printed and bound in January 2022 together with some the contributors of this publication.

Find out more about the ideas and proccesses behind Road Less Travelled Press

here

.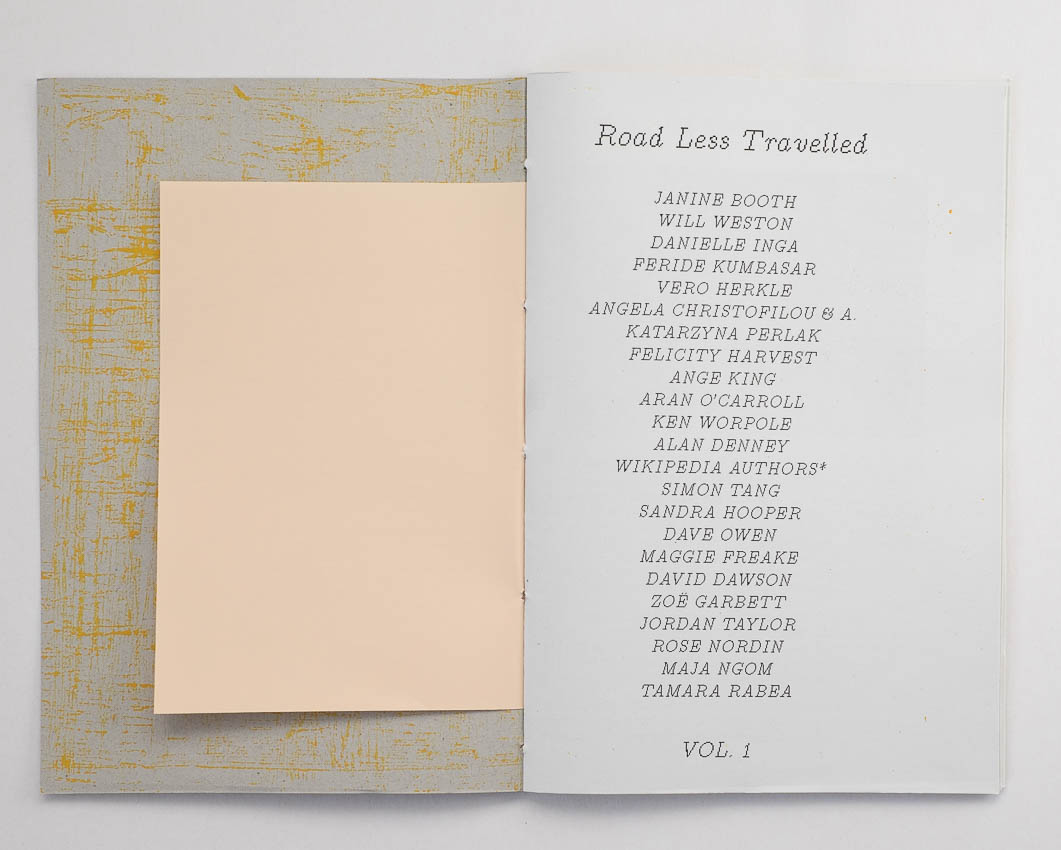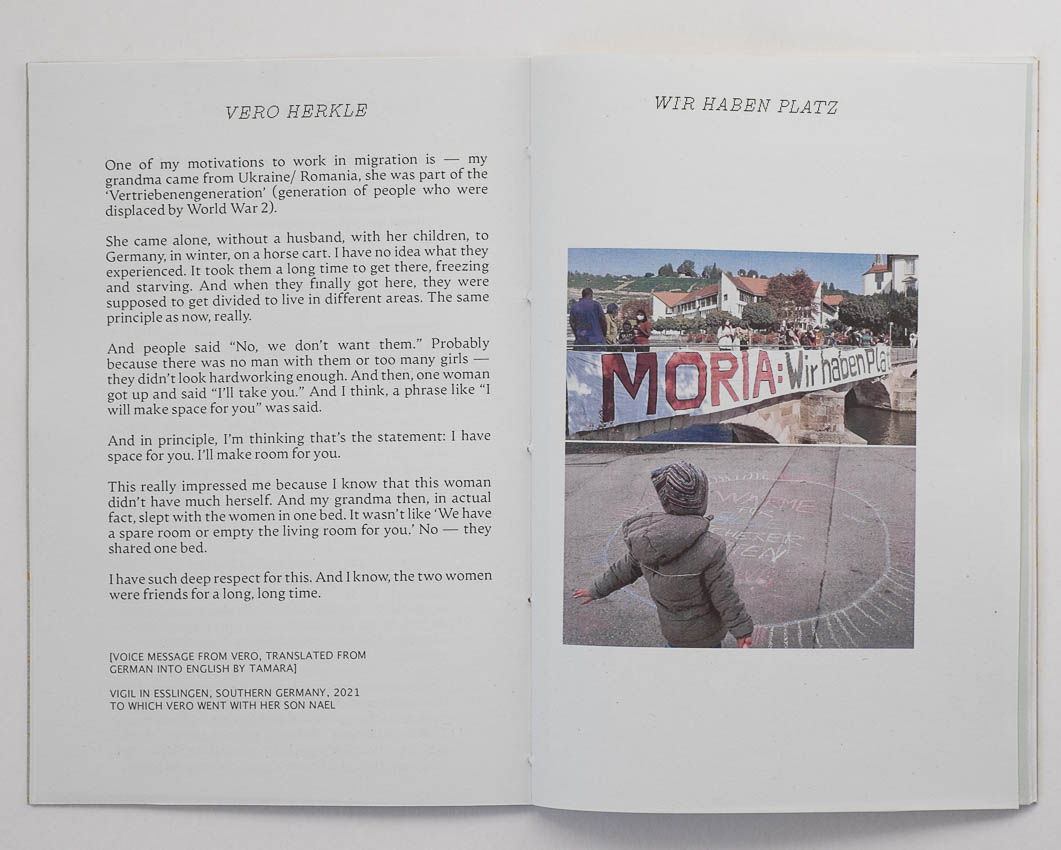 ---
All content © 2012-2022 Tamara Rabea Stoll