Sonnenallee
Self-published publication and series of portraits, 2012
'The only rule I set myself was to stay on this road' - as the core of my documentation of a specific social unit: the street. These photographs were taken over a period of a year, along the Berlin street Sonnenallee, walking forth and back, numerous times, exploring intersections of public and private, the familiar and the unfamiliar, the city and nature. Personal accounts of people who live and work on Sonnenallee were recorded in conversations and added throughout the book addressing questions of belonging and multicultural identity.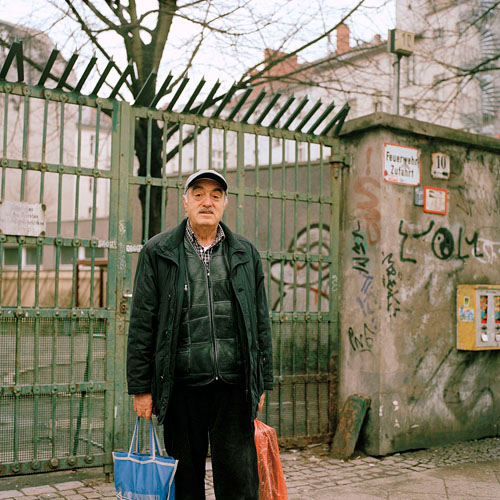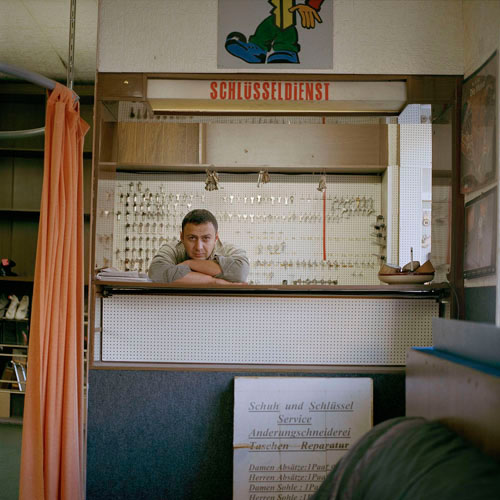 This series of staged photographs evolved from repeatedly walking; meeting people living and working on Sonnanellee. Conversations started along the street and became a longer engagement with a group of young people. Photographs of the street were mixed with portraits of Yehya, Jad and Eda taken in Königsheide, a forest at the end of Sonnenallee. Having left behind the urban grid, the young protagonists find themselves in a place associated with home (Heimat) and self-reflection. The photographs are layered with fragments of conversations that describe experiences of being marginalised, belonging and affirming one's identity.
Thanks to Fatima, Yehya, Jad, Eda and Müjgan for sharing their time and perspectives with me.
---
All content © 2012-2022 Tamara Rabea Stoll