The Rio Tape/Slide Archive -
Radical community photography in Hackney in the 80s
Publication with Alan Denney, Andrew Woodyatt and Max Leonard, designed by This Side, published by Isola Press, 2020
The Rio Tape/Slide Newsreel Group was a community project in the 1980s that met in the basement of the Rio Cinema in Dalston, east London. It taught local young people photography and sound-recording skills and then sent them out to report on Hackney life.

The resulting 'newsreels' were then shown on screen at the Rio before the main feature. The archive is an important record of Hackney in the 1980s: local campaigns and protests, social issues, street life, markets and festivals. They show the realities of life for the borough's diverse, working-class people as they endured the hardships of Margaret Thatcher's Britain. In addition to the slides, the book features oral histories from more than 25 people connected with the RTSNG, the Rio, and Hackney.

The Tape/Slide Newsreel Group's slides were found in a battered grey filing cabinet in the Rio Cinema's basement in 2016 by Andrew Woodyatt. I was able to use some of the slides depicting Ridley Road Market in my 2019 publication thanks to Andrew and the Rio. Local photographer Alan Denney, whose photographs also feature in 'Ridley Road Market,' scanned and digitised the archive of more than 20.000 slides over the course of two years. The Rio Tape/Slide Newsreel Archive is now publicly accessible at the Hackney Archives.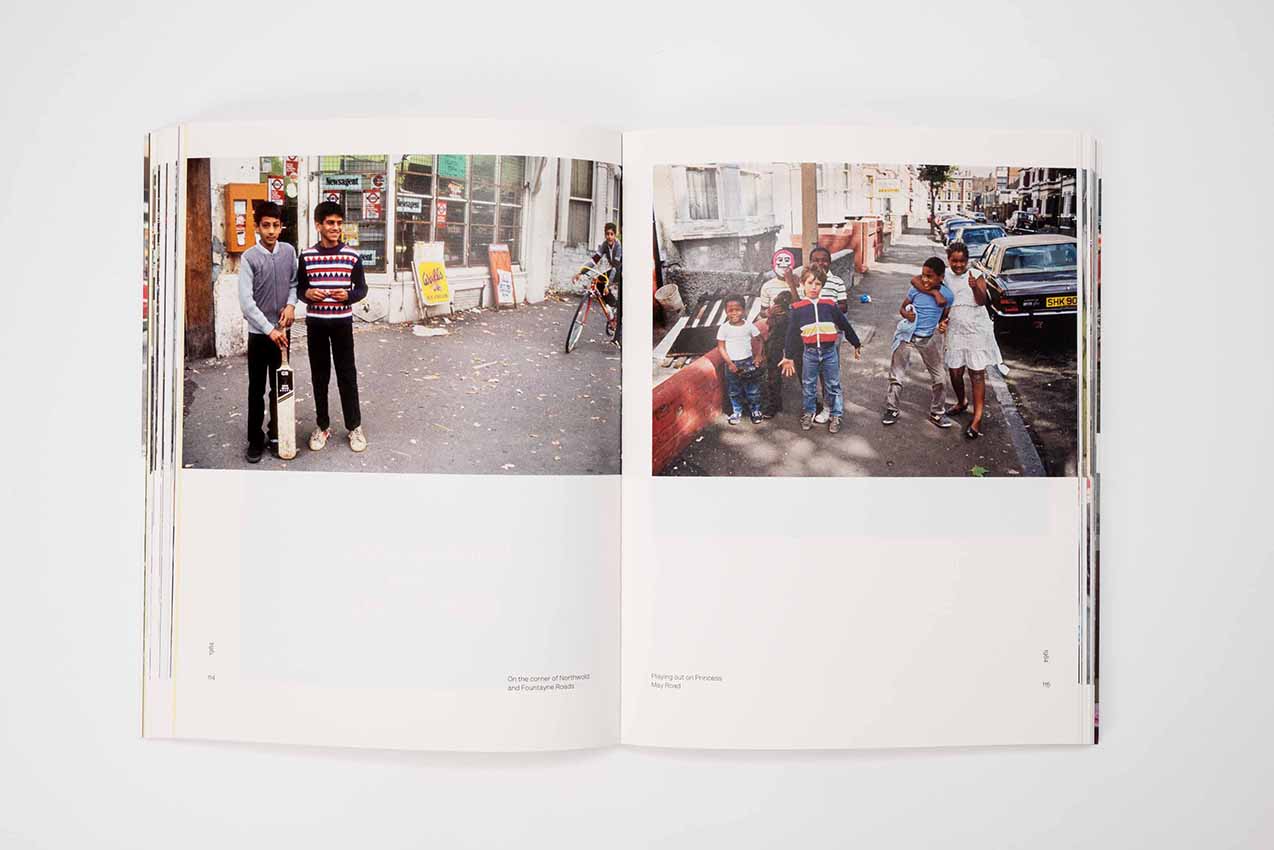 The Rio Tape/Slide Archive publication is available
here
---
All content © 2012-2023 Tamara Rabea Stoll